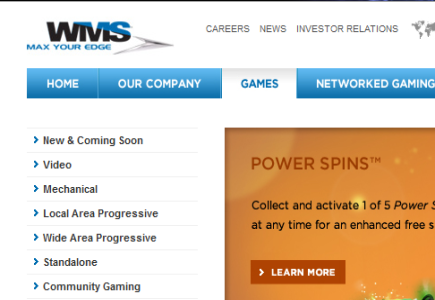 WMS to include internet poker into its US land casinos offer
As a part of its online US strategy, 888 Holdings plc announced the deal with WMS Gaming Inc., a US land casino supplier operating also the Jackpot Party Casino.com, as per which WMS will be offering the online poker products to all its land casino customers.
Brian Mattingley, CEO of one of largest internet gambling software developers and operators in Europe – 888 Holdings plc commented on the deal:
quot;WMS is one of the main gaming suppliers in America, with a network of relationships with land-based operators that is second to none. The combination of 888's cutting edge online poker platform and WMS' customer relationships, marketing and distribution capabilities, provides the opportunity to build a substantial online presence.rdquo;
As per the provisions of the agreement, WMS offering of the online poker product to land casinos will rely on deploying 888's well proven internet poker platform, providing an end-to-end solution to enable land-based casino operators to strengthen and aggregate their respective customer databases in order to build large-scale player pools.
ldquo;By deploying our joint online poker solution, casino operators in the United States will be able to provide their customers with a robust and se cure network with the liquidity and games offering to give the best possible player experience,quot; Mattingley added.
Chicago-based WMS will promote and distribute 888's e-poker system to customers in venues all over US, in the beginning only as a play-for-fun offering to be followed by the real-money upgrade after finalization of either Federal or State-based regulation and relevant licensing by gaming authorities.
Both 888 and WMS have already applied for interactive gaming licenses at Nevada's State Gaming Control Board in the US State of Nevada.
quot;Aligning our efforts with 888 Holdings will allow WMS to provide our casino operator customers with the capabilities and benefits from one of the world's most experienced online poker operators which will significantly support their efforts to benefit from online poker in the United States as it becomes legal,quot; said president of WMS Orrin J. Edidin.