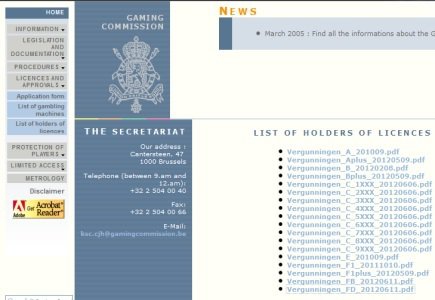 The Belgian Gaming Commission is enforcing new laws regarding online gambling. Over the course of this week, the Commission added more online poker sites to the blacklist. What this means is that playing on these sites is now a crime for Belgian residents.
Most recently, the English sportsbook also offering poker, Betfred has been blacklisted as well as a second William Hill domain. Riva Poker and Star Games are also restricted.
How will this be enforced? Well, the Belgian Gaming Commission has instructed the internet service providers to restrict access between players and the blacklisted poker sites. Fines are put in place to penalize any Belgian citizen found playing poker at any sites on the blacklist. Players stand to be charged with criminal activity as well as fines as high as €25,000.
Belgium is working to regulate online gambling. In doing so they have granted licenses to PokerStars and Unibet yet placed bwin, Betfair.com, 888.com and TitanPoker.be on the growing list of prohibited sites.
As it stands, there are approximately 50 online poker site that have been blacklisted while very few have been granted licenses to operate in their online poker market.