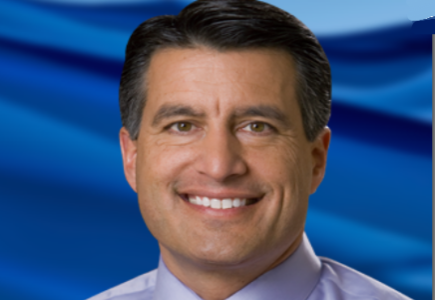 Nevada&s Republican governor, Brian Sandoval, sent a note to Congressional leaders this week, in which he supports Senate Majority Leader Harry Reid's initiative to legalize online poker at federal level.
In his note, Sandoval says: "As Congress considers legislation to address the uncertainty surrounding Internet gaming, I offer my full support to the efforts by Sens. Harry Reid and John Kyl [sic] to draft a federal bill that strikes a balance between consumer protection and maintaining state authority.
"State rights in this area must be protected, but a sensible federal framework is necessary to complement state efforts on Internet gaming," he wrote. "A sensible federal approach would preserve state authority to ban gaming within its borders, protect minors from exposure to online gaming and protect legitimate consumers from illegal offshore operators.
"The Reid-Kyl approach would accomplish these essential objectives while introducing strong consumer protections into a space where none currently exist," he added.
However, according to the National Conference of State Legislatures (NCSL), there&s no need for an online poker legalization bill, as states are capable of regulating online gaming on their own.
"State authority and consumer protection with respect to online gaming are not mutually exclusive. With gaming, states have long demonstrated that they are capable of protecting consumers. This bill is aiming to fix a problem that simply doesn&t exist," it was stated by James Ward, a committee director for the NCSL.
The progress of the bill is still uncertain, as Reid apparently plans to move it during Congress&s lame-duck session after the November elections.